Become part of the network for NZ women working in Asia...
MĀIA in Maori is an adjective: be brave, bold, capable, confident. The perfect name for a network for women to give and receive support through leadership, career development, diversity and inclusion.
With the support of NZ Chamber Singapore and the NZ ASEAN Business Alliance, we're bringing together professional like-minded women operating in Singapore and across Asia.
The network has four key pillars of focus:
Haere mai | Network and support for those coming to Asia 
Haere rā | Network and support for those returning home to New Zealand
Te hono | Connecting women in business here in Singapore and across Asia
E tipu | Growing talent  and nurturing mentor/mentee relationships within the network
If you are interested in participating or contributing to this network, please get in touch.
Subscribe to the mailing list to be the first to be invited to our future events.
On 6th March the NZ Chamber officially launched MĀIA, the network for NZ women working in Asia aiming to bring together professional, like-minded women: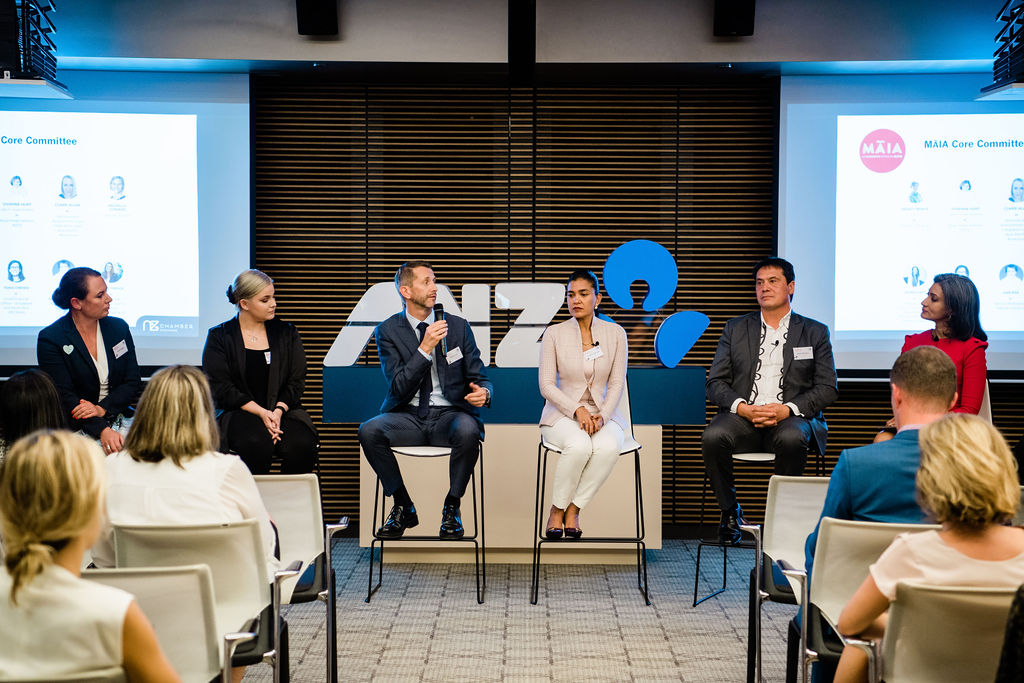 Complete photo album available here: https://tinyurl.com/y3hvj8zh  
Photo album International Women's Day #ChooseToChallenge 2021 is available here.
Join as a member of NZ Chamber Singapore to become an active member of the MĀIA Asia-wide network. Membership options here.
Existing chamber members can subscribe to this special interest group as part of their membership. To subscribe, manage your mailing lists here.
For further information or enquiries please contact nzed@nzchamber.org.sg
Māia Core Committee