Back in Black
Summary
Life back in Aotearoa for the Teena & Noel Jelsma. After 8 years in Singapore, we wanted something different when we returned to our patch in Upper Moutere, Tasman region, at the top of the South Island.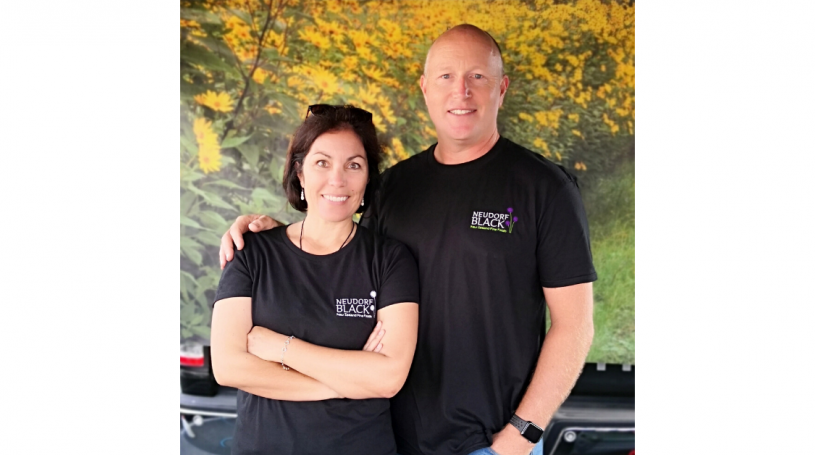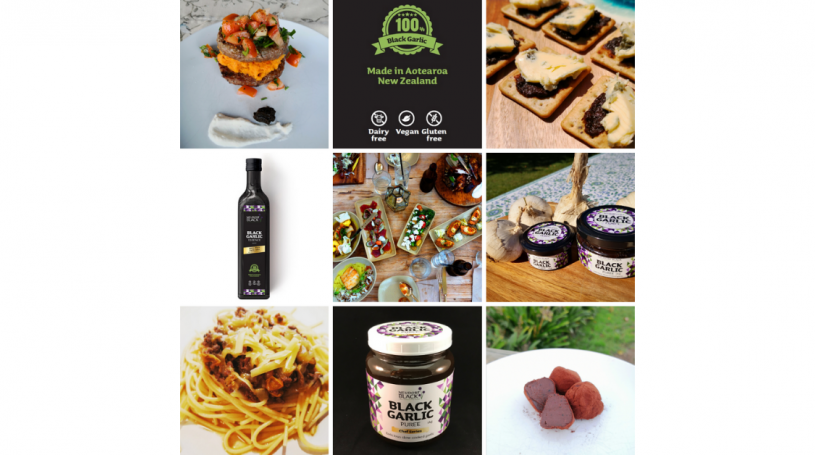 Deciding what to do when you repatriate to Aotearoa New Zealand is not always easy. We found the answer in black garlic – a gourmet food that has its origins in Asia.
After 8 years in Singapore, we wanted something different when we returned to our patch in Upper Moutere, Tasman region, at the top of the South Island.
Ideal parameters for our next challenge included:
running our own business together

something we could do from our 12 acre property

something rewarding where we could leverage our sales and marketing skills

Oh, and it needed to be cashflow positive.
3 years ago, we visited the Saturday Nelson Market, 40 mins from our New Zealand home in Upper Moutere. If you ever come to Nelson, be sure to attend the Saturday Market – the range of food, drinks and arts from this region is amazing and I guarantee you'll go home with something you love.
That sunny Saturday we came across a lovely couple, Ralph and Karen, selling black garlic paste. We had never heard of it. But boy, was it delicious! Black garlic is made from regular white garlic. During slow-cooking over low heat, and with high humidity, the colour naturally changes to black as the sugars convert and complex flavours are released. It is a caramel-like umami flavour with notes of tamarind, balsamic and liquorice.
We returned to our lives in Singapore and suddenly, we started noticing black garlic everywhere. In Asia, black garlic has been enjoyed for centuries for its health and vitality benefits. We cooked with it in Singapore and even tried it in chocolate (it works!).
In June 2019, while still in Singapore, I was scrolling through Trade Me and noticed that Ralph had his business up for sale. It seemed to fit all our parameters, but was it cash-flow positive? During correspondence it became clear that unless Ralph found a buyer, he was calling it quits. Frankly, it was sad to think of that amazing product disappearing from the Tasman region. We crunched numbers. We looked at Ralph's business model of growing his own garlic and selling it at Nelson Market every Saturday. We wrote up a business plan and looked at who else was making black garlic in New Zealand.
To be honest, it did not look all that great on paper, but if we only ever did things for financial return – what kind of life is that?
We moved back to New Zealand in mid-December 2019. Before we knew it, our first batch of garlic was cooking, and we found ourselves sitting at the Nelson Market the Saturday before Christmas wondering what we'd gotten into.
It turns out black garlic pretty much sells itself if you can get people to try it. We have no problem selling it, our biggest challenge so far has been keeping it in stock!
And then… lockdown. Nelson Market closed immediately.
We got our online store neudorfblack.co.nz up and running quick smart. New Zealanders got behind online food suppliers. We had enquiries from overseas and added shipping costs for Singapore, USA, and Australia. Other countries soon followed. Unfortunately, high postage rates are a true reflection of just how far we are from the rest of the world. With regards to COVID-19 though, that has been a blessing! Innovative food from New Zealand can fetch a premium.
Now that lockdown is over, we are slowly moving into specialty stores around the country. We have already introduced one new product (Black Garlic Essence) with a couple of other products in development. We are still at the Nelson Market every Saturday – it is great to get honest feedback and meet customers face to face – but we have moved on from Ralph's business model of selling only what you can grow. We will grow some garlic to help with business resilience, but our commitment lies in sourcing the best garlic from New Zealand's best garlic growers.
Neudorf Black Ltd is currently making a good name for itself within New Zealand. We are a small operation, just over 6 months old, born in one of the world's toughest economic climates. We are not ready to head overseas just yet. For two people who have never worked in the food business before, our learning curve has been incredibly steep. Our success so far is down to family support, hard work, grit, and great advice and help from other food producers in the area.
Some of our strongest supporters are in Singapore too. From the far shores of Aotearoa, we thank you for your trust and support!
You can follow Neudorf Black on Facebook and Instagram.
Note for the Editor: We have tried it ourselves at home and it's simply scrumptious. If you are a foodie you must try it too!